Published: 13 Feb 2022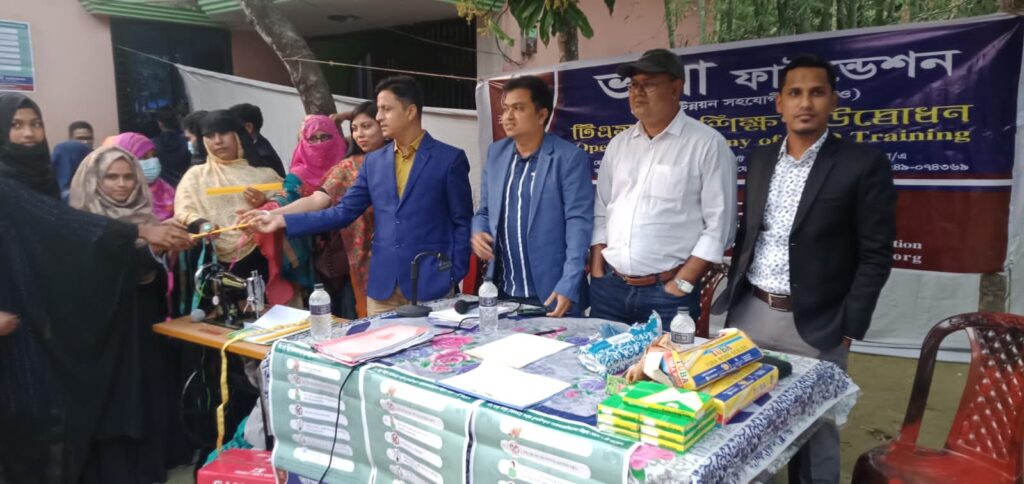 Voluntary Activities for Social and Human Advancement (VASHA) Foundation has started its activities in Najumiahat area of Chattogram. An inaugural function and exchange of views was organized at Mashailla Para, Bachua near Hamid Ali Shah Mazar in Najumiahat area on Saturday 12th February, 2022. At the end of the program, 'Training Skill Development (TSD)' program was also inaugurated. The sewing machines and other training materials were distributed among the trainee beneficiaries.
Mr. Parimal Kanti Paul, the chief executive officer of VASHA Foundation presided over this function. He said in his speech that Training makes people efficient. A skilled person can easily take his place in the job market. In this difficult era of reality, since both men and women of the family have to come forward to earn, VASHA Foundation has organized training for women. Under this program, training is given on dressmaking including sewing, block, batik, embroidery etc. The organization is working towards the goal to train 9600 beneficiary poor women in Chattogram district. He also added. The training has already been completed in many places. Many of the trained women have been employed in various jobs. Many have started small businesses with their own shops.
Executive Member Mr. Emran Hossain, General Body Member Raju Chowdhury, Manager Mr. Bijoy paul, Sudipta Majumder, Md. Habibullah, Helal uddin, Najmul huda, Md. Manik , S.M Rejaul Karim, Jannatul among others spoke on the occasion.