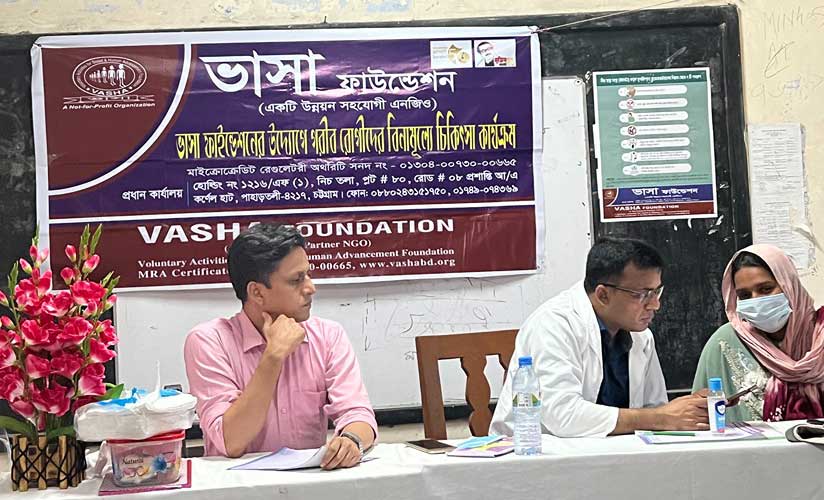 Published: 28 July 2022
A free medical campaign was organized at Jorina Mafojal City Corporation College, Monirnagar, munsipara, port, Chattogram on 27th July, 2022 under the initiative of Voluntary Activities of Social & Human Advancement (VASHA) Foundation.
The campaign was conducted by Dr. Anupam Majumder, the Assistant Registrar and Specialist Physician of Government 250 beds Noakhali Sadar Hospital. More than a hundred beneficiaries, including men and children received medical treatment in this event.
Mr. Parimal Kanti Paul , the Chief Executive officer of the Foundation organized the program to provide free treatment for health care to the poor and underprivileged people due to the recent increase in corona virus infection in Bangladesh.
The Officials of the organization participated to assist the medical team; among them, Mrs. Sudipta Majumder, Mr.Avinash Chandra paul, Md. Manik, Mrs. Jannatul Ferdous, Ms. Dilowara Begum are mentionable.