Published: 12 Feb 2023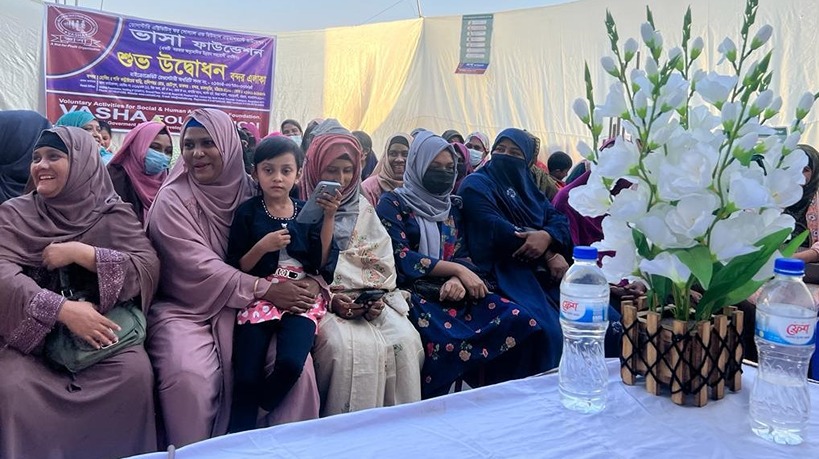 A center was inaugurated at Barapol in Chattogram Metropolitan area to conduct training and other projects of Voluntary Activities for Social & Human Advancement (VASHA) Foundation on 11th February, 2023, Related Training and other activities of this organization of Barapol, Halishahar, Bandor and Doublemooring area will be conducted from this center. An inaugural ceremony was held on that day.
Representatives of various beneficiary groups and volunteers were present at this event. Greetings gifts were distributed among the beneficiary members of various groups in this function. Mr. Parimal Kanti Paul, the Chief Executive of the organization presided over this event. He said, while delivering his speech that VASHA Foundation had been working for Socio-Economic development of the under privileged people for a long time. The organization had established this center in the area to provide the benefits of the activities among the people at the grass root level more easily. He added, "We hope that the beneficiary members of the area will get services from this center more easily and effectively".
Mr. S.M. Rezaul Karim, the Deputy Assistant Manager and Colonel Hat Branch in-charge, conducted the meeting. Among others, General Body Member Mr. Raju Chowdhury, Executive Member Mr. Imran Hossain, Research and Development Manager Sudipta Majumder, Manager (Branch Controller) Mr. Abinus Paul, Branch Manager Nazmul Huda, Helal Uddin, Mithun Das, Md. Manik, Jannatul Ferdous and Diluara Begum spoke on this occasion.